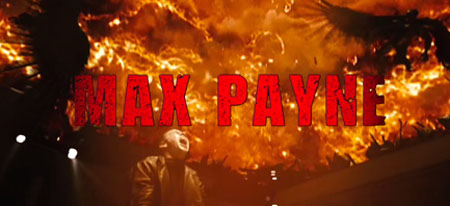 Take a look at two TV spot for the upcoming screen adaptation of "
Max Payne
" video game. "Max Payne" tells the story of a maverick cop determined to track down those responsible for the brutal murder of his family and partner. Hell-bent on revenge, his obsessive investigation takes him on a nightmare journey into a dark underworld. As the mystery deepens, Max (
Mark Wahlberg
) is forced to battle enemies beyond the natural world and face an unthinkable betrayal.
[flv]http://www.worstpreviews.com/trailers/maxpayne_tvspot1.flv[/flv]
"Max Payne" directed by John Moore is scheduled to hit theaters on October 17th.
[flv]http://www.worstpreviews.com/trailers/maxpayne_tvspot2.flv[/flv]
Update:
According to these TV spots, director John Moore was able to fight off the MPAA to end up with a PG-13 rating like he wanted.
John Moore on set with Mark Wahlberg
In a new interview with
GameDaily
and
1up
he gives the following message regarding the film finally getting the required PG-13 rating:
I must say, and that's what's a little bewildering about this, I didn't have to change much. We trimmed some frames more for the sake of trimming frames than anything, but we got the rating without any major changes at all. I'm a little surprised that we changed their minds, effectively, but I'm happy about it. It proves that if you stick to your guns and you have the creative, and dare I say moral sense, that you're in the right, that you can get the right thing done.