Movie News
Melissa McCarthy and Ryan Lee Join Knocked Up Spin-Off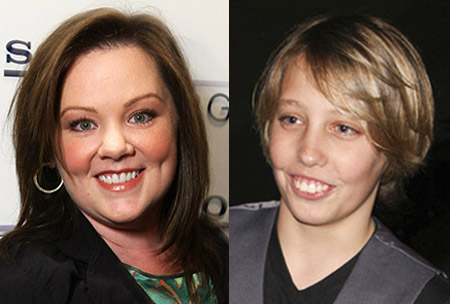 This could be something interesting, indeed. I mean, at least we'll have a chance to watch
Bridesmaids
star
Melissa McCarthy
and
Super 8
star,
Ryan Lee
together on a big screen. Of course, it's going to be a comedy set up at Universal, but unfortunately, at this moment – we're talking about yet untitled project. Still, one thing is for sure, it will be both written and directed by
Judd Apatow
! But the rest of the cast list also deserves our attention, because it includes
Megan Fox, Albert Brooks, Lena Dunham, Chris O'Dowd, Charlene Yi
and
Wyatt Russell
, along with
Paul Rudd
and
Leslie Mann
who are set to reprise their characters of husband and wife from Apatow's
Knocked Up
. Unfortunately, not much is known about the plot, but we do know that O'Dowd and Dunham will play employees at the record label that Pete now runs. Russell will play a hockey player, and McCarthy will play the mom of Lee who attends the same school that Pete and Debbie's kids go to. Pretty messy, but at least we have something! At the end, let us also mention that Apatow will be in charge for producing the whole thing together with Barry Mendel and Clayton Townsend and the film is set to open in December 2012. As usual, we'll keep an eye on this project, so make sure you stay tuned for more updates!