Movie News
MGM To Remake 1976 Horror Movie THE TOWN THAT DREADED SUNDOWN?
In 1946 this man killed five people. Today he still lurks the streets of Texarkana
. Remember that one? I'm sure you do,
The Town that Dreaded Sundown
is probably one of the best horror stories out there (if you ask me). Well, guess what, apparently a remake of the whole thing is coming, and
MGM
will stand behind the whole thing. Let's be honest – nothing official at this moment, but you know what they say – whereever there's smoke…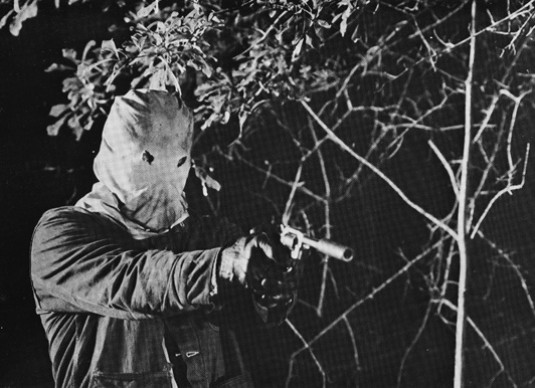 Anyway, in case you're not so familiar with the original movie, or just in case you forgot the story, I will first remind you that a 1976 horror film was directed by
Charles B. Pierce
, who also starred in the movie together with
Ben Johnson
,
Andrew Prine
and
Dawn Wells
. The movie is based on a series of actual murders attributed to a man dubbed locally as the
Phantom Killer
, who murdered five people between February and May 1946.
The murders occurred in and around the city of Texarkana, which is on the border between Texas and Arkansas. Most of the murders occurred in rural parts of the Texarkana area in both states and in rural areas of Bowie County, Texas and Miller County, Arkansas. The Phantom Killer was never identified by law enforcement and therefore never apprehended.
Well, I definitely think that this story has a lot of potential even in 2012. On the other hand, let's not forget that
MGM
is all about reboots lately:
Carrie
,
Hercules
,
The Magnificent Seven
… So, yes, everything is possible! We'll keep an eye on this remake, stay tuned for more!