Movie News
Mia Wasikowska – Tim Burton's Alice In Wonderland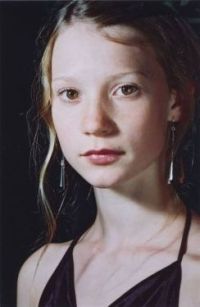 Mia Wasikowska
is in final talks to take the lead role in
Tim Burton
's "
Alice In Wonderland
." The
Disney
film, Tim Burton's adaptation of
Lewis Carroll
's fantasy novel, will be filmed using a combination of live-action and motion-capture footage and presented in Disney Digital 3-D. The "
Lion King
" writer
Linda Woolverton
will pen the script with
Richard Zanuck
,
Joe Roth
and
Jennifer
and
Suzanne Todd
acting as producers. "It's just such a classic, and the imagery is so surreal. I don't know, I've never seen a version where I feel like they got it all. It's a series of weird adventures, and to try to do it where it works as a movie will be interesting. I think it's an interesting challenge to direct," said Burton. Wasikowska, who started her career on the Australian series "All Saints," can next be seen opposite
Daniel Craig
in the war film "
Defiance
."
Lindsay Lohan
had previously been courting the lead role in the Alice remake. She was pushing for the lead role in Tim Burton's upcoming adaptation of "Alice in Wonderland." Lohan said she is keen to star in the Disney version of Lewis Carroll's 1865 children's classic. "
I just hope they don't want an unknown
, I really want this part," Lohan said.