Movie News
Miami Vice Star Don Johnson Cast in Quentin Tarantino's DJANGO UNCHAINED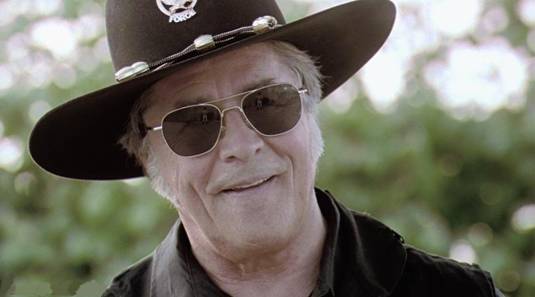 Don Johnson will be following his father's footsteps and become a wealthy southern plantation owner. So, Don's dad, who was a Missourian farmer, would have been proud of his son.
Joking apart, his father Wayne would be anyway proud of him. And Don would follow in the steps of John Travolta and the late David Carradine rather than his father. Vet Johnson is set to play wealthy plantation owner named Spencer Bennett in Quentin Tarantino's Django Unchained, the character who oversees the black slave prostitutes, as the matter of fact.
It's a very villainous character, and reportedly, it took a few months of persuasion for Tarantino to convince Johnson to take that not so big role. Miami Vice and Nash Bridges star said that he didn't feel it was for him.
For those playing catch-up, the new Spaghetti Southern movie stars Jamie Foxx as a freed slave Django who teams up with a German bounty hunter King Schultz, played by Christoph Waltz, to rescue his long-lost love, Broomhilda, from the sadistic slave master Monsieur Calvin Candie (Leonardo DiCaprio). Django and his partner encounter Bennett while in the pursuit of their bounty – another Tarantino's representation of racism, violence, and misogyny. However, we're all still waiting to hear who's been chosen for the female lead, Django's wife Broomhilda.
Filming is set to start in November with Samuel L Jackson, Dennis Christopher, Kurt Russell, Gerald McRaney, and M.C. Gainey in other roles.
Django Unchained opens on Christmas Day, 2012.
Check out the trailer for last year's Machete. Tarantino's buddy Robert Rodriguez gave Johnson his best movie role in sometime; he plays Von Jackson, a twisted border vigilante.
[youtube]http://www.youtube.com/watch?v=hIxcVzwLR1k[/youtube]
Machete 2010 – Trailer