Movie Posters
Michael Sheen's Underworld: Rise of the Lycans Poster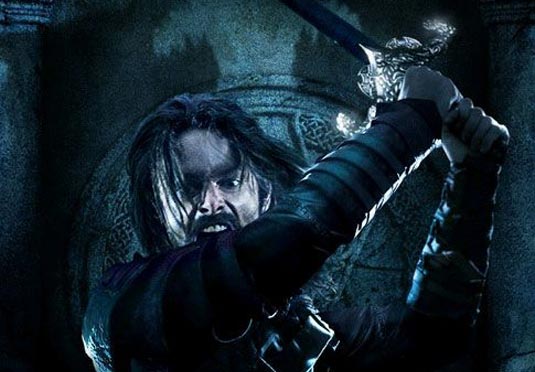 A brand new poster for the upcoming "
Underworld: Rise of the Lycans
," has been released. While the first poster featured
Bill Nighy
(Viktor,) second showed a familiar shot of
Rhona Mitra (Sonja)
, this new one, shows
Michael Sheen
. The tagline states: "Every war has a beginning."
The film traces the origins of the centuries-old blood feud between the aristocratic vampires known as "Death Dealers" and their onetime slaves, the Lycans. In the Dark Ages, a young Lycan named Lucian emerges as a powerful leader who rallies the werewolves to rise up against Viktor, the cruel vampire king who has enslaved them. Lucian is joined by his secret lover, Sonja, in his battle against the Death Dealer army and his struggle for Lycan freedom.
"Underworld 3″
also s
tarring Shane Brolly, Steven Mackintosh and Kevin Grevioux
Len Wiseman, who directed the first two films in the franchise, will produce. Patrick Tatopoulos, who developed the creatures for the first two films, will direct from a screenplay by Danny McBride.
"Underworld: Rise of the Lycans" opens to theaters January 23rd, 2009.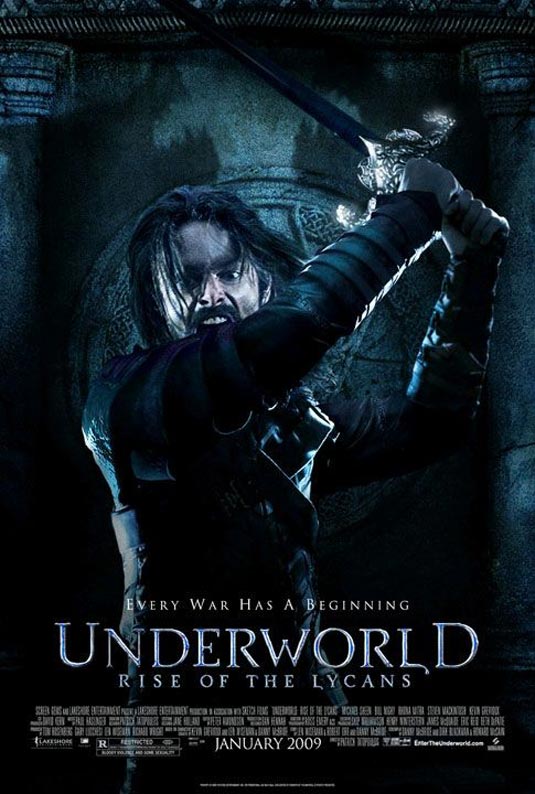 Underworld: Rise Of The Lycans Poster