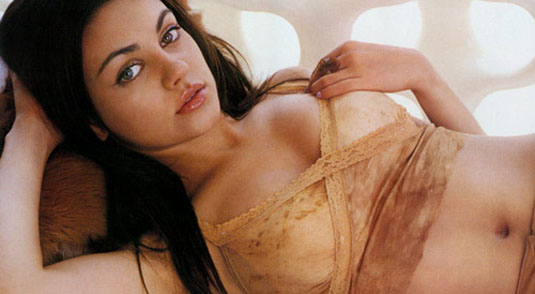 Mila Kunis is in negotiations to star opposite Natalie Portman in Darren Aronofsky's supernatural drama "Black Swan."
The movie centers on a talented ballerina (Portman) in the New York City Ballet who is tormented by a rival who might or might not be a figment of the dancer's imagination.
Kunis will play the rival, Lilly, with strange occurrences between the two increasing as they prepare for a big performance.
"Black Swan" is set to begin shooting in the fall in New York. Aronofksy's Protozoa Pictures is producing with Mike Medavoy's Phoenix Pictures.
Kunis, who broke out with her role as Jason Segel's love interest in last year's "Forgetting Sarah Marshall," next can be seen in Mike Judge's comedy "Extract," as Denzel Washington's assassin-turned-ally in "The Book Of Eli" and alongside Tina Fey and Steve Carell in comedy romance "Date Night."