Movie News
Confirmed: Tom Cruise Will Produce & Star In MISSION: IMPOSSIBLE 5!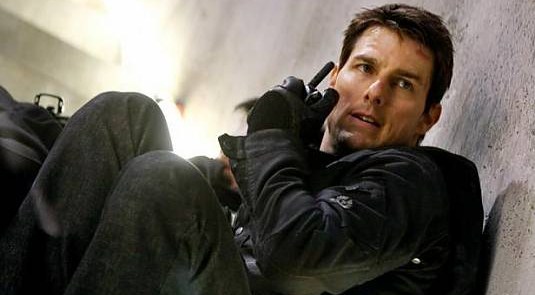 Don't get too excited about the upcoming
Mission: Impossible 5
! At this moment, the only thing we know (and I guess that should be enough for all
Tom Cruise
fans out there) is that he's back on board for the fifth installment in the
Mission: Impossible
franchise. So, what can I tell you folks, hope you're happy to hear that Ethan Hunt is ready for even more adventures? Let us repeat once again: it's official, Cruise is set to produce and star as Ethan Hunt once again! Nothing to be surprised about, after all – we already had a chance to hear that not only Cruise, but
Simon Pegg
and
Paula Patton
as well are interested in returning for a fifth
Mission: Impossible
film. And, probably the most important thing – the movie is without an official director at this moment. The only thing we know is that
Brad Bird
won't come back to direct the film, and that the latest rumors include
Jack Reacher
helmer
Christopher McQuarrie
as the likely director for
Mission: Impossible 5
. Anyway, let us remind you that the fourth film in the series,
Mission: Impossible – Ghost Protocol
, (released in 2011 and directed by Bird) earned $694.7 million worldwide. So yes, guess we're all interested in more updates, stay tuned!