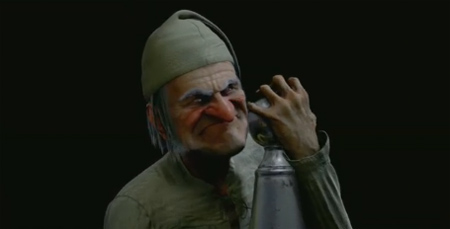 New trailer for Robert Zemeckis' "A Christmas Carol" is online. Check it out below.
Ebenezer Scrooge (Jim Carrey) begins the Christmas holiday with his usual miserly contempt, barking at his faithful clerk (Gary Oldman) and his cheery nephew (Colin Firth). But when the ghosts of Christmas Past, Present and Yet to Come take him on an eye-opening journey revealing truths Old Scrooge is reluctant to face, he must open his heart to undo years of ill will before it's too late.
"A Christmas Carol" is both written and directed by Academy Award winning filmmaker Robert Zemeckis ("Back to the Future," "Who Framed Roger Rabbit," "Forrest Gump," "Contact," "The Polar Express," "Beowulf"). The movie is based on Charles Dickens' classic story.
Jim Carrey stars as at least four different characters in the film. The movie also stars Gary Oldman, Robin Wright Penn, Colin Firth, Cary Elwes, and Bob Hoskins.
The movie premiered at this year's Cannes Film Festival will hit  conventional and IMAX theaters on November 6th, 2009.