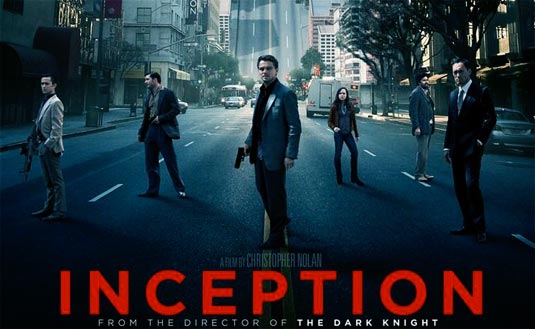 A brand new poster from
Inception
has just been released via
Inception: Mind Crime
game. Described as a contemporary sci-fi actioner set within the architecture of the mind from Dark Knight director
Christopher Nolan
. He wrote the original screenplay. Still confused about what Nolan's movie is all about? Nolan insists that audiences won't be.
"It's not a rug-pulling, twisty, turny sort of film. It's not a film that confuses people,"
the director told Entertainment Weekly. We'll have to take his word for it, since Nolan's keeping the movie details private. The movie stars
Leonardo DiCaprio
(Cobb)
Ellen Page
(Juno),
Ken Watanabe
(The Last Samurai),
Marion Cotillard
(La vie en rose),
Joseph Gordon Levitt
((500) Days of Summer),
Tom Hardy
(RocknRolla),
Cillian Murphy
(Batman Begins),
Tom Berenger
(Breaking Point)
and
Michael Caine
(The Quiet American, Batman Begins, The Dark Knight). Warner Bros is bringing
Inception
to theaters starting on July 16th this summer.
Inception Poster