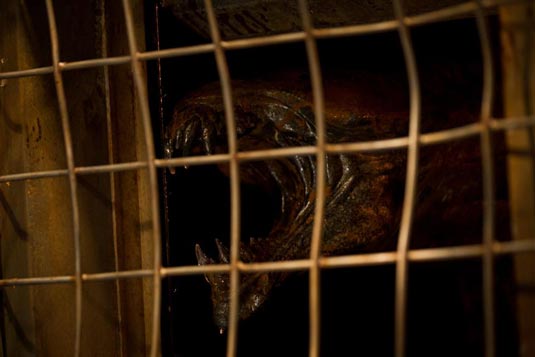 We got our hands on new photos from the Chronicles of Riddick 3 shooting set, and they. Are. Awesome (not sure why people call this sequel second when it's third, though). Vin Diesel is as bad-ass-y as ever! Take a look below and see for yourself:
Synopsis:
"Betrayed by his own kind and left for dead on a desolate planet, Riddick (Vin Diesel) fights for survival against alien predators and becomes more powerful and dangerous than ever before. Soon bounty hunters from throughout the galaxy descend on Riddick only to find themselves pawns in his greater scheme for revenge. With his enemies right where he wants them, Riddick unleashes a vicious attack of vengeance before returning to his home planet of Furya to save it from destruction."
Directed by David Twohy, Chronicless of Riddick 3 is hitting theaters in 2013 and it also stars Karl Urban, Katee Sackhoff, Matthew Nable, Dave Bautista, Jordi Molla, Bokeem Woodbine and others. Stay tuned for updates!