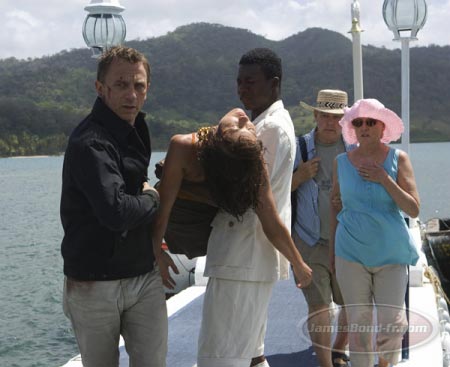 Three more pictures from the upcoming James Bond film "Quantum of Solace" have been released featuring a look at
Daniel Craig
as
secret agent 007.
In the new movie, forensic intelligence links an Mi6 traitor to a bank account in Haiti where a case of mistaken identity introduces Bond to the beautiful but feisty Camille (Olga Kurylenko), a woman who has her own vendetta. Camille leads Bond straight to Dominic Greene (Mathieu Amalric), a ruthless business man and major force within the mysterious organization.
On a mission that leads him to Austria, Italy and South America, Bond discovers that Greene, conspiring to take total control of one of the world's most important natural resources, is forging a deal with the exiled General Medrano (Joaquin Cosio). Using his associates in the organization, and manipulating his powerful contacts within the CIA and the British government, Greene promises to overthrow the existing regime in a Latin American country, giving the General control of the country in exchange for a seemingly barren piece of land.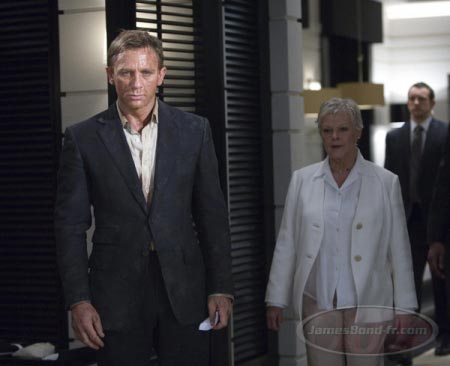 Quantum of Solace is directed by
Marc Forster
("Stranger Than Fiction" and "The Kite Runner"). The screenplay was penned by both
Robert Wade
("Die Another Day", "Johnny English", "Casino Royale") and
Paul Haggis
("Crash", "Million Dollar Baby", "Flags of Our Fathers", "Casino Royale"). This is the
22nd Bond
film in the series that first began back in 1962. Sony will be releasing "Quantum of Solace" in theaters on November 7th this year.