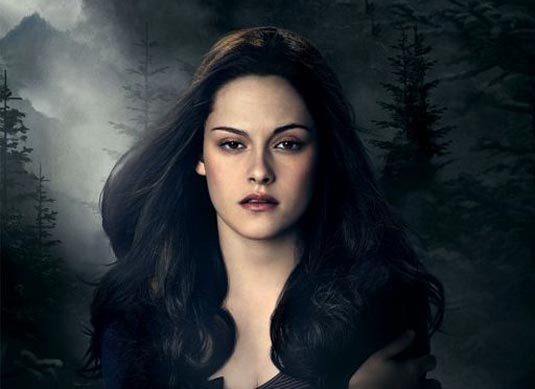 Summit Entertainment has released one more character poster for the highly-anticipated summer sequel
The Twilight Saga: Eclipse
, which will arrive in theaters nationwide on June 30
and stars Kristen Stewart, Robert Pattinson, Taylor Lautner, Bryce Dallas Howard, Ashley Greene, Billy Burke, Peter Facinelli, Elizabeth Reaser, Nikki Reed, Kellan Lutz, Jackson Rathbone and Dakota Fanning.
Bella (Kristen Stewart) once again finds herself surrounded by danger as Seattle is ravaged by a string of mysterious killings and a malicious vampire continues her quest for revenge. In the midst of it all, she is forced to choose between Edward (Robert Pattinson) and Jacob (Taylor Lautner) — knowing that her decision has the potential to ignite the struggle between vampire and werewolf. With her graduation quickly approaching, Bella is confronted with the most important decision of her life.
The Twilight Saga: Eclipse
is directed by
David Slade
(30 Days of Night, Hard Candy) from a script by
Melissa Rosenberg.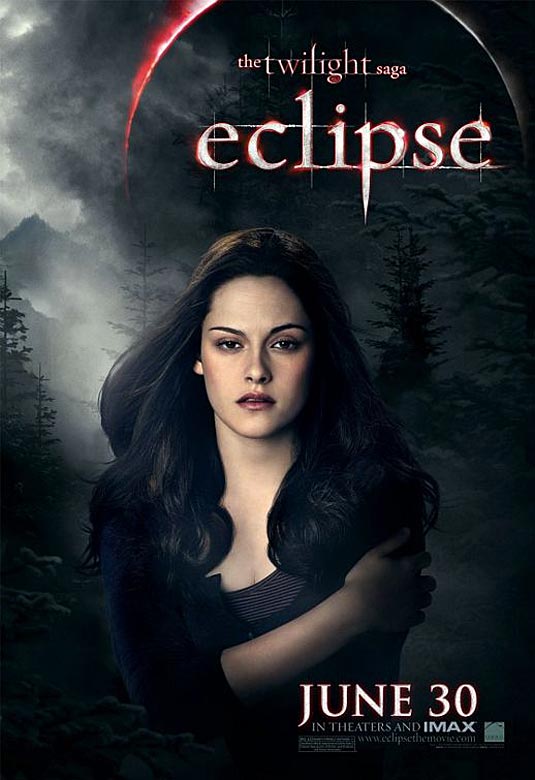 Eclipse Poster, Bella Swan (Kristen Stewart)
"Before you, Bella, my life was like a moonless night. Very dark, but there were stars—points of light and reason… and then you shot across my sky like a meteor. Suddenly everything was on fire; there was brilliancy, there was beauty. When you were gone, when the meteor had fallen over the horizon, everything went black. Nothing had changed, but my eyes were blinded by the light. I couldn't see the stars anymore. And there was no more reason for anything." Edward Cullen to Bella