Movie News
New Film Version of George Orwell's '1984' Starts from Shepard Fairey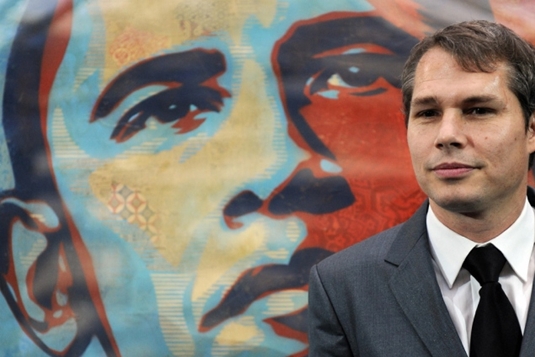 Shepard Fairey, the street artist associated with an iconic image from the 2008 presidential campaign, whose 'Hope' poster of Barack Obama became an enduring symbol of it has been a major part of trying to get the new adaptation of George Orwell's 1984 off the ground.
The Los Angeles graphic designer has teamed up with Ron Howard and Brian Grazer's Imagine Entertainment to adapt Orwell's dystopian classsic, alongside Julie Yorn's LBI Entertainment banner (We Bought a Zoo).
Fairey will most likely serve as a producer on this new cinematic endeavor of Orwell's work, which was published in 1949, with a plan to get some writing talent attached before setting it up at a studio for production.
The story centers on Winston Smith, who works for a government branch called the Ministry of Truth, where he alters facts and histories but secretly harbors desires of rebellion, set in a dystopian society in a perpetual state of war. Sounds familiar?
The last time 1984 was filmed was Michael Redford's 1984 adaptation starring John Hurt and Richard Burton.
There is also another film adaptation of a classic Orwell novel, Animal Farm in the works with Rupert Wyatt (Rise of the Planet of the Apes ) attached to helm.
Stay tuned.
[youtube]http://www.youtube.com/watch?v=Z4rBDUJTnNU[/youtube]