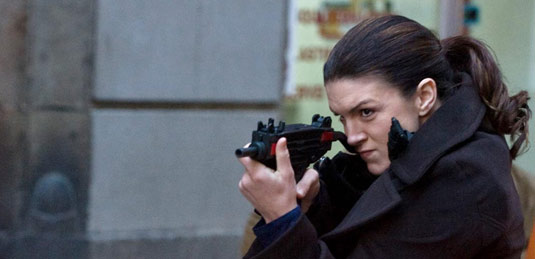 Here's a new TV spot for the
Haywire
guys! I know you're already familiar with this great project which is set to open on January 20th, 2012 so I'm not going to repeat the story all over again. Still, I will add that this TV spot is definitely my favorite, simply because, if you're fast enough you have a chance to see all characters in 32 seconds and as usual – a lot of action from
Gina Carano
! Beside great Carano,
Steven Soderbergh
's movie also stars
Channing Tatum, Ewan McGregor, Michael Fassbender, Antonio Banderas, Bill Paxton, Michael Douglas
and
Michael Angarano
. It centers on a female covert ops specialist, who works in the deadly world of international operatives, and strikes back after discovering she's been double-crossed by someone close to her in the agency. Let us know what you think about this and stay tuned!