Movie Posters
International Imaginarium of Doctor Parnassus Poster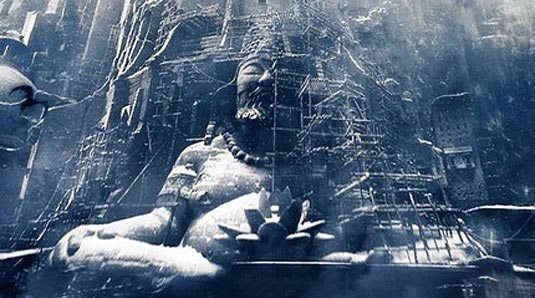 Here is the new international poster for upcoming "The Imaginarium of Doctor Parnassus" directed by Terry Gilliam that will be always remembered as Heath Ledger's last movie. After Ledger's death, Gilliam cast Jude Law, Colin Farrell and Johnny Depp to replace him.
The new movie tells the story of Dr. Parnassus and his extraordinary Imaginarium – a traveling show where members of the audience get an irresistible opportunity to choose between light and joy or darkness and gloom.
The film also stars Christopher Plummer, Tom Waits and Verne Troyer.
"The Imaginarium of Doctor Parnassus" opens for Christmas, on December 25th, 2009.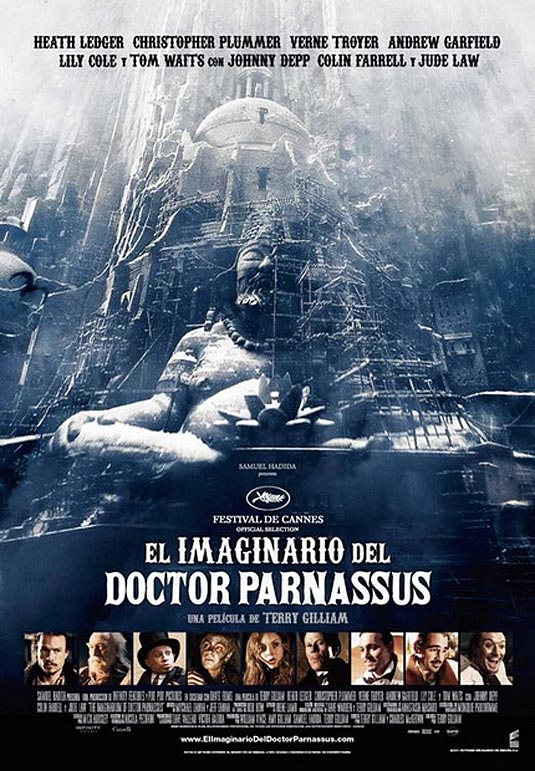 The Imaginarium of Doctor Parnassus Poster