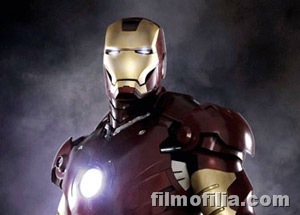 There hasn't been much Iron Man movie news lately, so let's take what we can get. A regular Screen Rant reader alerted me to a new full head to toe Iron Man armor image.
It's very similar to a previous image that while very cool, looks like it was taken at a neighborhood family portrait studio. The photo seems to have been taken at the same time but shows the armor in a different pose.
Not much to add beyond that, really.