Movie Photos
New JACK RYAN Images With Chris Pine, Keira Knightley & Kevin Costner!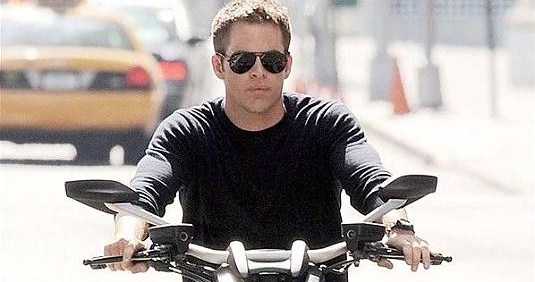 Let's take another look at Chris Pine who plays Jack Ryan in an upcoming Kenneth Branagh's action thriller! Well, to be honest, it's not all about Pine (and his bike) this time, 'cause we also have another look at Kevin Costner's William Harper & we (finally) have a chance to check out Keira Knightley who plays Cathy Ryan in the whole thing! Make sure you check out these images in the rest of this report & let us know what you think!
As you already know, Branagh directs the original story (based on the character created by Tom Clancy) written by David Koepp, which follows Jack in his 20s as he uncovers a financial terrorist plot.
Starring Chris Pine, Keira Knightley, Kevin Costner, Peter Andersson, Kenneth Branagh and David Paymer, Jack Ryan is already set to open on December 25th, 2013.
An adaptation of Tom Clancy's Jack Ryan series, follows Ryan in his 20s, coming out of the Marines to work in the finance world. In the new movie, he will have transplanted to Moscow to continue his financial advising, not for Merill Lynch (which has been absorbed by Bank of America), but for a billionaire employer. It is that billionaire employer who eventually sets Jack Ryan up to take the fall for terrorist plot designed to collapse the U.S. economy.
Click on the images below to take a better look at the leading cast, and stay tuned for more updates!