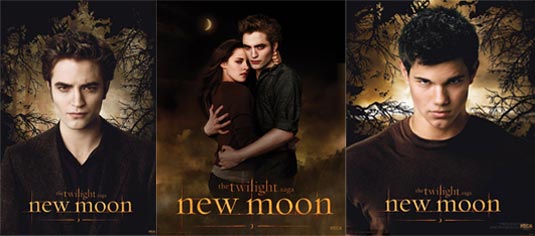 A new "New Moon" posters, featuring the main characters from the movie,  have been released.
Bella Swan (Kristen Stewart) is devastated by the abrupt departure of her vampire love, Edward Cullen (Robert Pattinson), but her spirit is rekindled by her growing friendship with the irresistible Jacob Black (Taylor Lautner). Suddenly she finds herself drawn into the world of the werewolves, ancestral enemies of the vampires, and finds her loyalties tested. Click  for full "New Moon" synopsis.
Chris Weitz (The Golden Compass) is directing the sequel, which also stars Ashley Greene, Peter Facinelli, Elizabeth Reaser, Kellan Lutz, Nikki Reed, Jackson Rathbone, Edi Gathegi, Rachelle Lafevre, Billy Burke, Charlie Bewley, Dakota Fanning and Michael Sheen.
"The Twilight Saga: New Moon" will hit theaters November 20, 2009.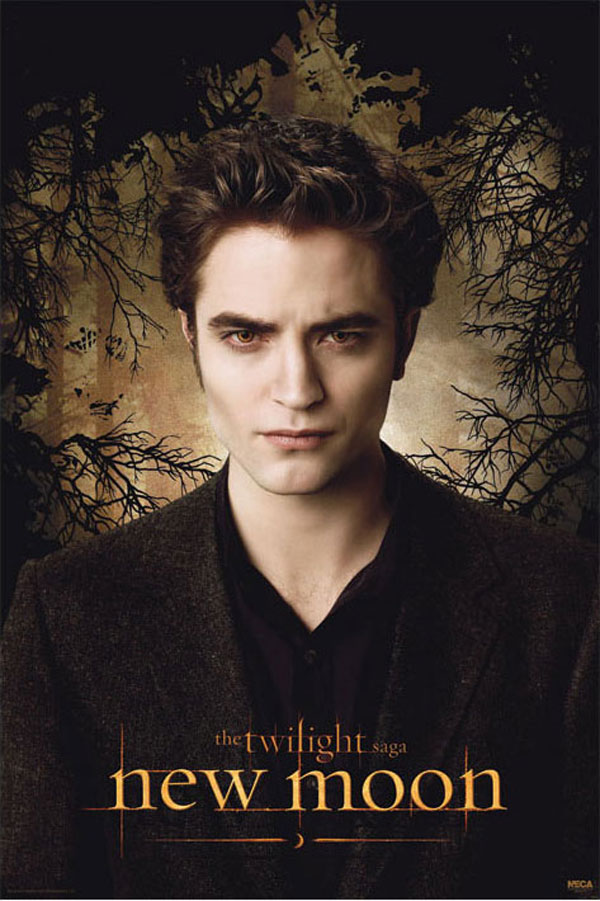 New Moon Poster, Robert Pattinson (Edward Cullen)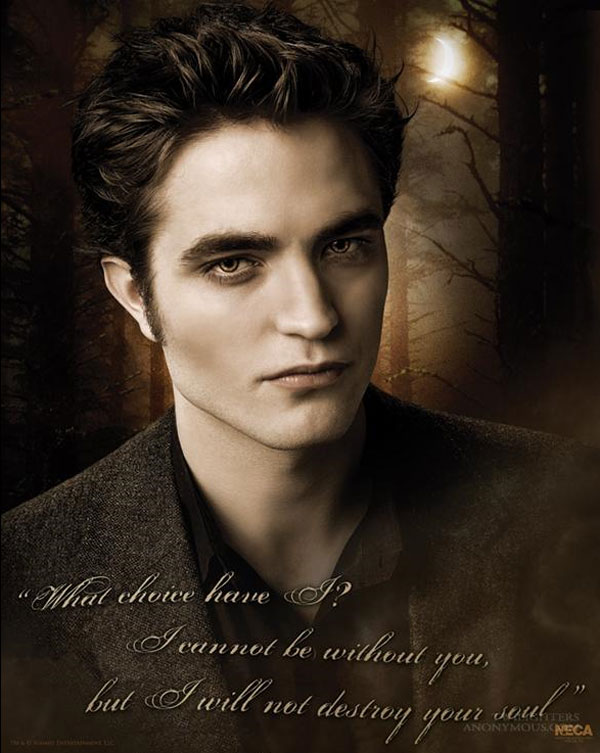 New Moon Poster, Robert Pattinson (Edward Cullen)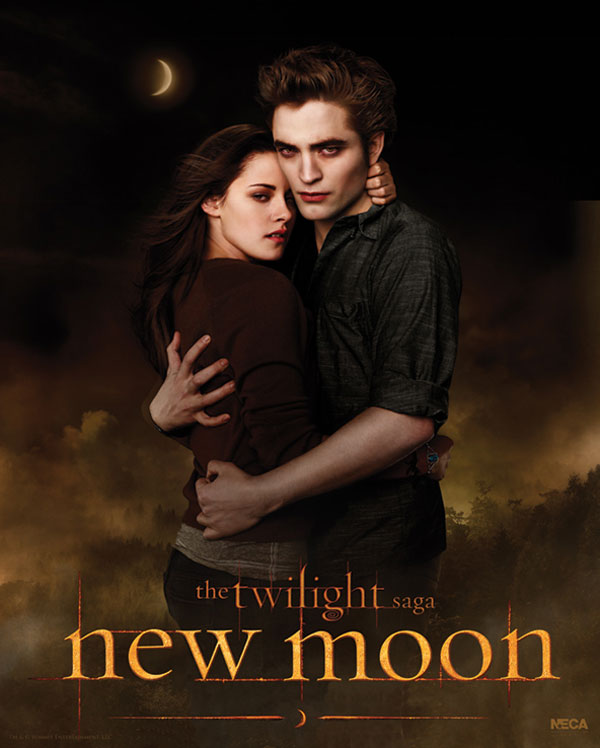 New Moon Poster, Robert Pattinson (Edward Cullen) and Kristen Stewart (Bella Swan)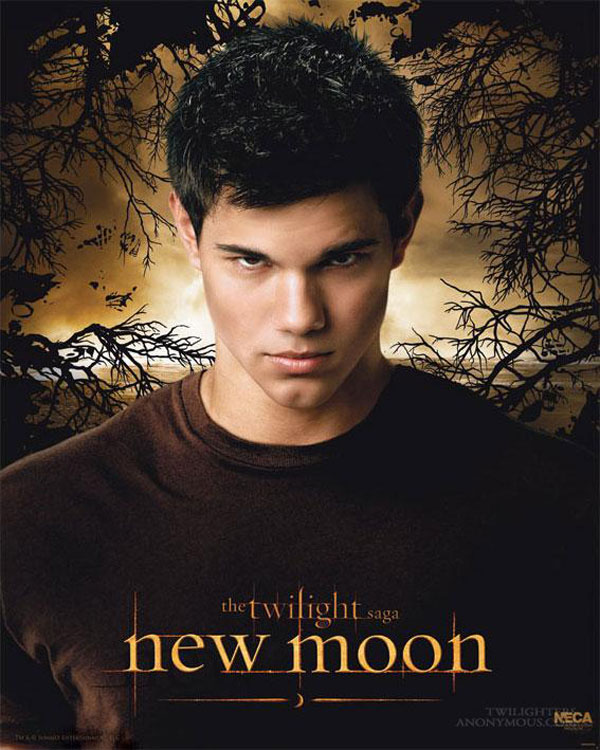 New Moon Poster, Taylor Lautner (Jacob Black)