Movie Photos
New Pics Reveal a Severely Beaten Ryan Gosling in ONLY GOD FORGIVES
It's obvious when watching images below with the 31-year-old
Ryan Gosling
on the set of his new movie,
Only God Forgives
, that one of the most handsome actors plays an ex-boxer-turned-gangster who fights a Bangkok police lieutenant to avenge the death of his brother.
Nicolas Winding Refn
's crime thriller reunites Gosling and him, following their teaming on last year's Drive. The America's prettiest man face was seen with crew in the Thai countryside, walking back and forth from the set to base camp with a blood-stained oxford shirt and a swollen left eye. Ryan has earlier described the film's story as 'the strangest thing I've ever read and it's only going to get stranger.'
Kristin Scott Thomas
(Sarah's Key) and
Tom Burke
(Cheri) costar in this flick expected to arrive later in the year, with a release date yet to be confirmed. You can take a look at Gosling in another odyssey of violence.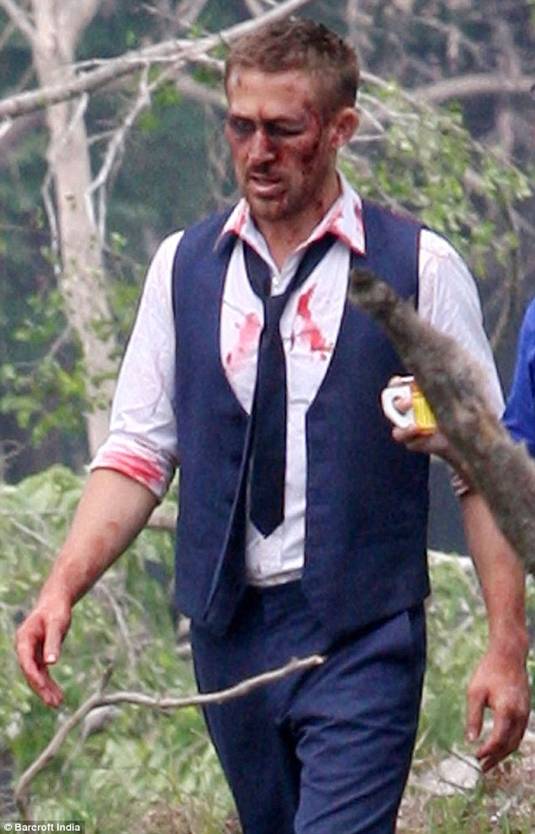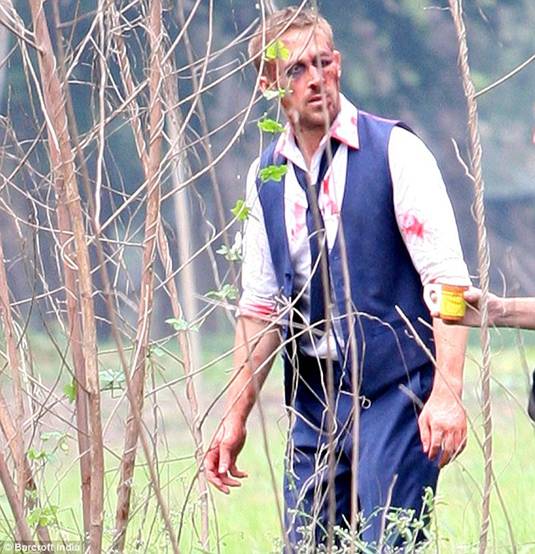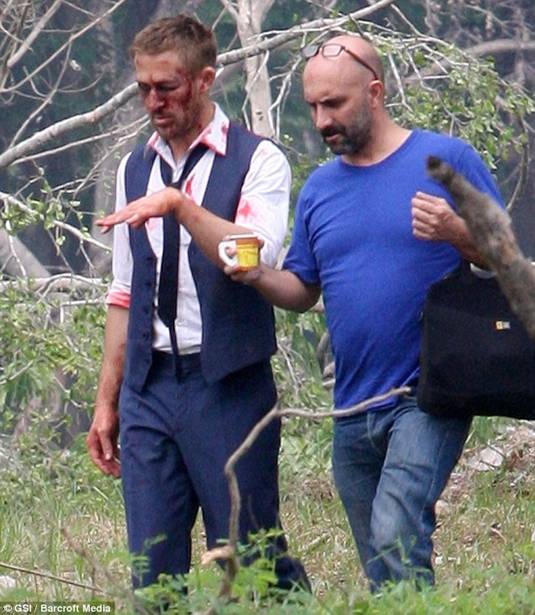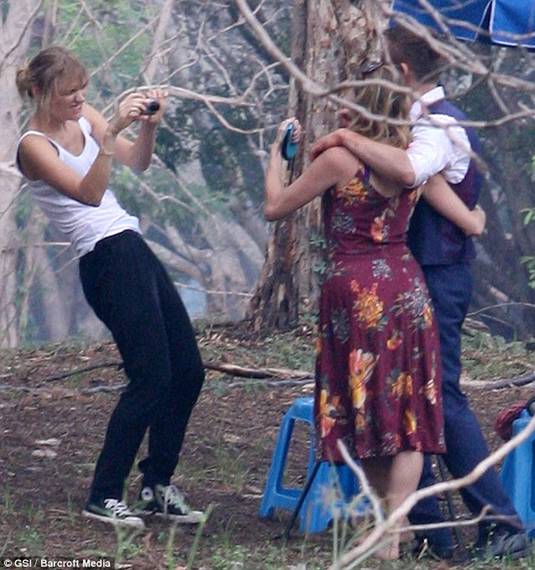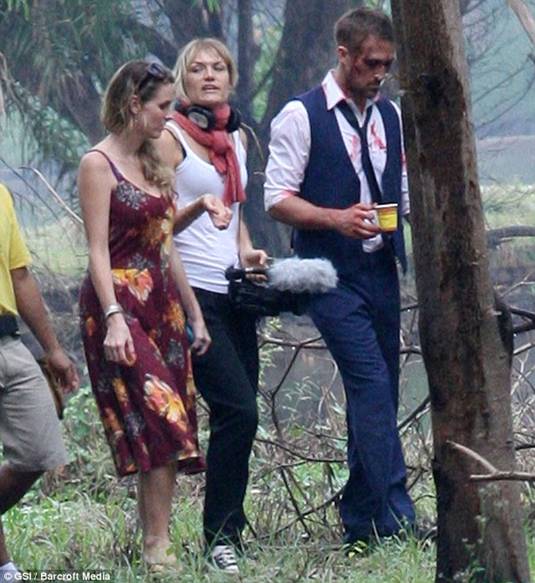 Source:
Daily Mail