Movie Photos
New Promo Art of The Lizard from THE AMAZING SPIDER-MAN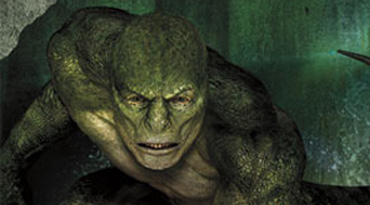 We have another image of the Lizard to share with you today, just in case you forgot how
Rhys Ifans
' character actually looks like.
The Amazing Spider-Man
is set to open soon, on July 3rd, 2012 so I guess we'll soon have chance to see more cool stuff from Spider-Man team. In the meanwhile, all eyes on the Lizard in this new cool poster… The Amazing Spider-Man centers on Peter, who is trying to figure out who he is and how he got to be the person he is today. In his journey to put the pieces of his past together he uncovers a secret his father held…a secret that will ultimately shape his destiny as Spider-Man. The first in a series of movies that tells a different side of the Peter Parker story stars
Andrew Garfield, Emma Stone, Sally Field, Denis Leary, Martin Sheen
and above mentioned Rhys Ifans. Let us know what you think about this new poster and stay tuned for more updates!