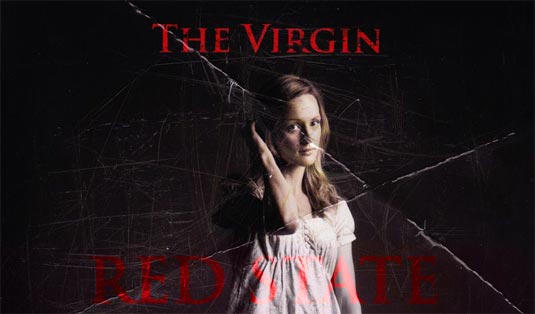 Thanks to fans donating $1,000 to The Wayne Foundation, an organization that fights against child rape, director Kevin Smith has unveiled the second poster for the upcoming horror film Red State, featuring Kerry Bishe who plays the character of Cheyenne in the film. Rumor has it that Cheyenne's a virgin. As well, we have four new photos form the thriller, which come courtesy of The Sundance website.
Kerry Bishe in Red State
Michael Parks in Red State
John Goodman in Red State
The film also stars Michael Angarano, Kyle Gallner, Stephen Root, Melissa Leo, Michael Parks, John Goodman and Ralph Garman. The film is about outsiders who stumble into fundamentalism gone to the extreme in Middle America. Red State comes to theaters in 2011.
Red State Poster