Movie News
New Regency Picked Up ASSASSIN'S CREED Movie Starring Michael Fassbender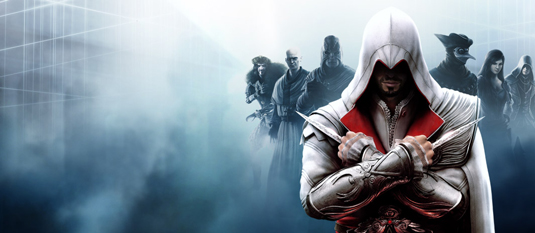 I simply LOVE when the day is filled with so many awesome news! We wrote a few months ago that Michael Fassbender will produce and star the filmed version of the famous and awesome Assassin's Creed game, right?
Now we're one step closer to actually seeing it, as a press release reveals that New Regency (who are behind Twelve Years a Slave starring Fassbender) have struck a deal with Ubisoft to co-finance the film, and release it through their deal with 20th Century Fox.
Sony were in the hunt last year but were beaten out, with Ubisoft head Jean-Julien Baronnet commenting
"Ubisoft chose to partner with New Regency because they are a talent- and filmmaker-driven company, with the same independent and creative mindset that we have at Ubisoft Motion Pictures. Bringing aboard New Regency's renowned production and distribution expertise while maintaining our own creative and financial flexibility ensures that 'Assassin's Creed' will be a high-quality film that respects the lore and fans of the video game franchise."
Now they only need to find a perfect writer and put them to work shortly, with Fassbender likely to be involved closely in the development process, and to have a package including a director and a completed script ready to roll by next summer, which means we could see the film no earlier as 2014 (sob, sob…).
Of course, there's a long way to go yet – filming a game-based feature is not easy – but Ubisoft certainly seems to go about things in the right way, so we're reasonably optimistic that with the right director and writer, this could break the video game movie curse.
Just in case you still have no idea what the Assassin's Creed is, here's a trailer for the latest installment in the series: