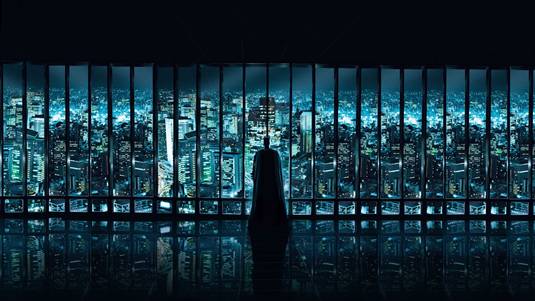 It's no big deal, but a few interesting fragments have emerged over the past day that could possibly go some way to appeasing fans of the Caped Crusader. First up is that the film's description is furnished by the studio and unearthed via The Daily BLAM!:
When Commissioner Gordon stumbles upon a plot to destroy the city from within, Bruce Wayne gets back into action as the Batman. Waiting for him is the mysterious Selina Kyle and Bane, a lethal adversary on a crusade to tear apart Batmans legacy piece by piece.
So nothing too new there, but due to some credence to this post, the film could draw inspiration from the comic book tale 'No Man's Land', which of course sees Gotham ravaged by a huge earthquake. However, the first rough cut of The Dark Knight movie was screened last Friday, so Christopher Nolan is back in the editing room, tightening up his film. And finally, a rumour from BestMoviesEverNews claims that Nolan will be making his first ever appearance at the San Diego Comic Con this year:
Warner Bros was hoping that Chris would take advantage of Comic Con 2012 since he's never been so it looks like they'll be a panel with Chris, Tom Hardy and Anne Hathaway. We're not sure about Christian Bale, but since this is the final Batman movie for them, I can't imagine him not attending… but you know how Christian can be.
In any case, The Dark Knight Rises stars Christian Bale, Gary Oldman, Michael Caine, Morgan Freeman, Tom Hardy, Joseph Gordon-Levitt, Anne Hathaway, Marion Cotillard, Josh Pence, Daniel Sunjata, Diego Klattenhoff, Burn Gorman, Nestor Carbonell, Alon Aboutboul, Matthew Modine, Tom Conti, Brett Cullen, Chris Ellis and Joey King and is scheduled to hit theaters July 20th, 2012.