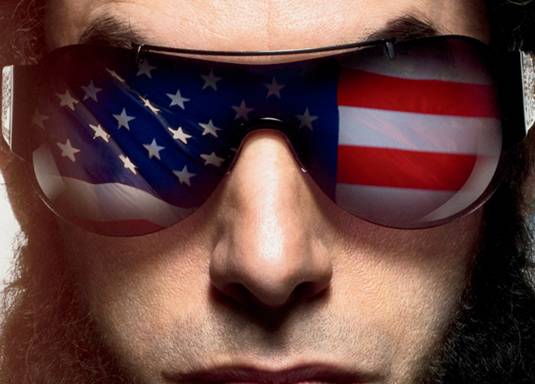 Here comes new poster of star spangled Admiral General Aladeen, the main character in Sacha Baron Cohen's latest film The Dictator, whose mission is to 'risk his life to ensure that democracy would never come to the country he so lovingly oppressed.'
Playing a tyrant from The Republic of Wadiya Cohen's character is clearly a satirical take on the dictators who have been thrust reluctantly into the spotlight by the Arab Spring sweeping through the Middle East and Arab World, slowly, steadily but with mixed results.
Are you a little bored with Cohen?
Do you think he should stick to taking smaller parts in different types of films like he did in Hugo and will again in Django Unchained?
Or could he be far more effective if turned his comedic talents inwards and portrayed someone like Prime Minister Binyamin Netanyahu?
However, The Dictator hits theatres May 16th, 2012.
Check out this one-sheet that uses PhotoShop to weave elements into Cohen's already familiar visage.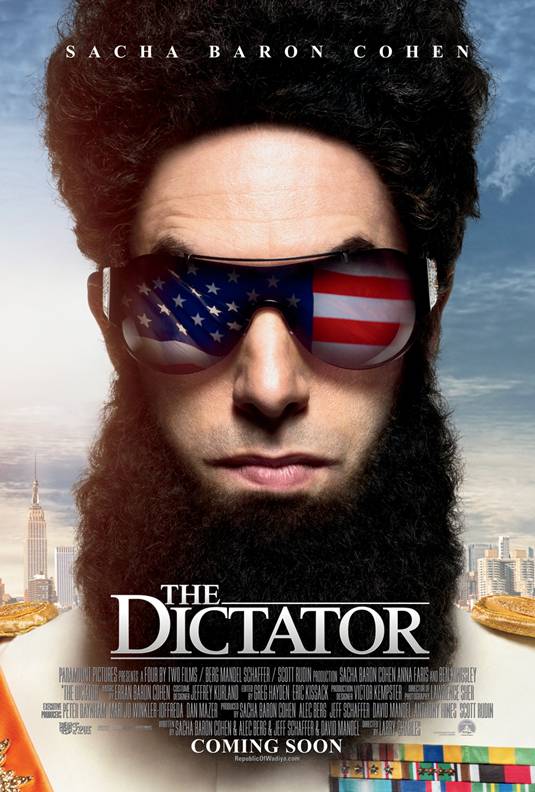 Source: Empire