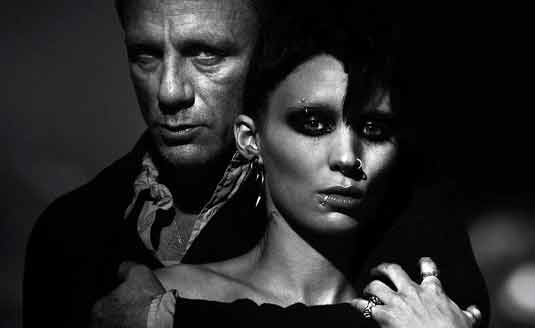 When I saw that summer teaser trailer I thought it might be something really new. But this one shows me nothing like that! Why? Because I watched the original The Girl with the Dragon Tattoo trilogy? And I enjoyed Rapace's performance? Probably…
Yeah, I still found the difference.
The same scenes, places, dark mood (yes, this one has to be dark) but please – the same atmosphere? Sorry guys, I don't need translated duplicate just to see Hollywood stars in it.
When it comes to Hollywood, the famous actress can hardly speak with her mouth full of that steal. She should join Hugh Jackman (You get it, right?) … Reel Steal. Wrong movie, honey. I want Noomi Rapace back.
Next please…Hey Craig, you are forgiven.
Oh wait, the music is fantastic…thanks to Trent Reznor and Atticus Ross.
I'm aware that David Fincher's version of The Girl With the Dragon Tattoo will be very successful like all of his movies but I'm not so excited. Maybe just curious to see what will Fincher make with all this material.
The Girl with the Dragon Tattoo, based on Stieg Larsson's best selling trilogy, stars Daniel Craig, Rooney Mara, Stellan Skarsgard, Robin Wright, Max von Sydow, Christopher Plummer, Joely Richardson, Steven Berkoff, David Dencik, Alexandra Daddario and Goran Visnjic. It opens December 21st.