Movie Posters
New The Sorcerer's Apprentice Posters: The Apprentice & The Sorcerer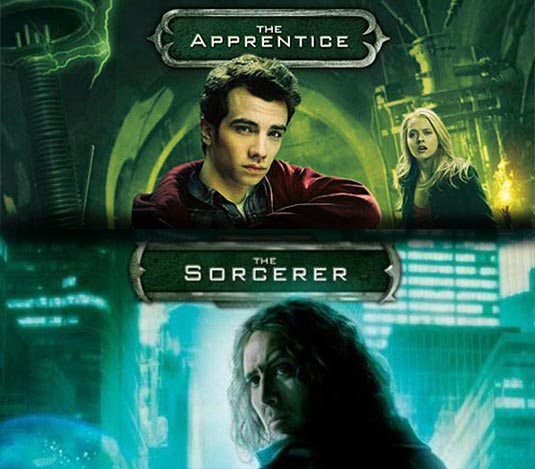 Below we have the latest movie posters for director
Jon Turteltaub
's
The Sorcerer's Apprentice.
Yesterday we got a look at
The Sorceress
. And we've already seen
The Villain
. The day before him was
The Wizard
. Now we get a look at
The Apprentice
and
The Sorcerer
. Balthazar Blake (
Nicolas Cage
) is a master sorcerer in modern-day Manhattan trying to defend the city from his arch-nemesis, Maxim Horvath (
Alfred Molina
). Balthazar can't do it alone, so he recruits Dave Stutler (
Jay Baruchel
), a seemingly average guy who demonstrates hidden potential, as his reluctant protégé. The sorcerer gives his unwilling accomplice a crash course in the art and science of magic, and together, these unlikely partners work to stop the forces of darkness. It'll take all the courage Dave can muster to survive his training, save the city and get the girl as he becomes
The Sorcerer's Apprentice.
The Sorcerer's Apprentice,
hits theaters July 14th, 2010.
The Sorcerer's Apprentice Poster, The Apprentice (Jay Baruchel)
Dave Stutler  (Jay Baruchel) is a nerdy NYU physics major, lacking confidence and poise, not very popular with girls or even his fellow students. At the age of 10, he experiences a frightening incident when he encounters sorcerer Balthazar Blake after wandering into the bizarre Arcana Cabana curio shop. He's given a dragon ring that comes to life on his finger, and he's told that he'll be a very important sorcerer himself. He then witnesses a furious battle between Balthazar and another sorcerer named Maxim Horvath which made him want to forget the whole matter…until both Balthazar and Horvath re-enter his life 10 years later, forcing him to confront a destiny he would very much like to ignore! "Dave is his own worst enemy, the architect of his own misery," says Baruchel. "He spends his life trying to live down that moment in the Arcana Cabana when he first encountered Balthazar and Horvath.
"He gravitates towards physics, which is the discipline he gives his life to. When he meets up with Balthazar again, the sorcerer tells Dave that it was no coincidence that he drifted towards physics because although illusion and magic are different, magic and science are the same thing."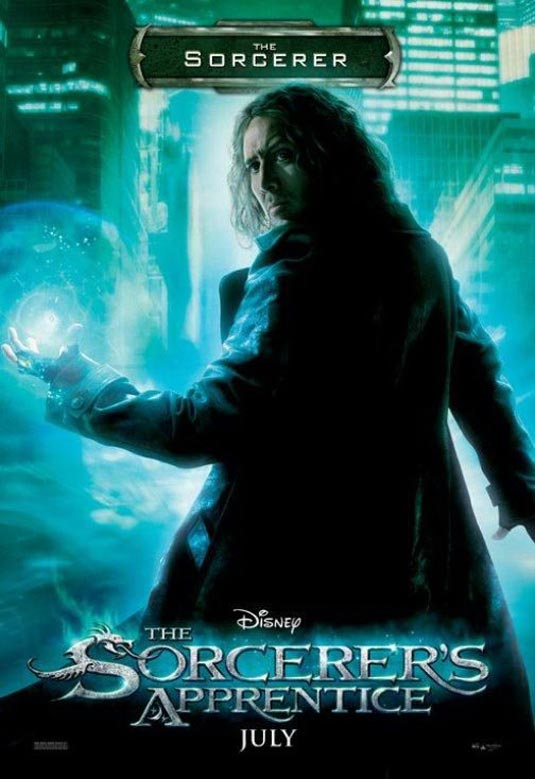 The Sorcerer's Apprentice Poster, The Sorcerer (Nicolas Cage)