Movie Posters
New TINKER TAILOR SOLDIER SPY Poster and Featurette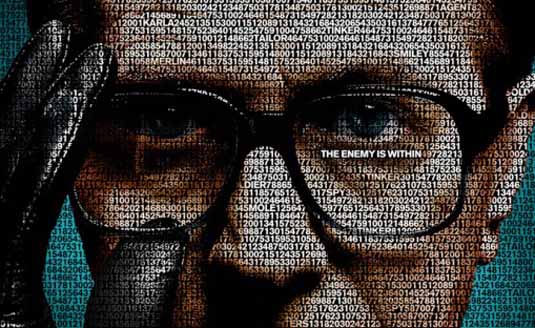 We already had a little chat about this one, but who cares, let's continue it!
Tinker, Tailor, Soldier, Spy
, that's one of my favourite titles these days. So, whenever I see something interesting about this movie, you can check it right here on FilmoFilia, simply because – it deserves your full attention. Today I'm here to present a new poster and a new featurette for the whole thing, so in case you're
Gary Oldman
's fan – there's no way you're not going to like this! Tinker, Tailor, Soldier, Spy is based on the classic novel of the same name, and we're actually talking about the international thriller which is set at the height of the Cold War years of the mid-20th Century. George Smiley (Gary Oldman), a disgraced British spy, is rehired in secret by his government – which fears that the British Secret Intelligence Service, a.k.a. MI-6, has been compromised by a double agent working for the Soviets. As I previously said, this spy thriller has an awesome cast on board, which includes
Colin Firth, Tom Hardy, John Hurt, Mark Strong, Toby Jones
and
Benedict Cumberbatch
. And, of course, Gary Oldman. Don't know about you, but I love this new poster –
the enemy is within
– as simple as that.
Tomas Alfredson
's movie opens in the U.K. on September 16th and in the U.S. on December 9th. So, any thoughts about this so far? C'mon, you're allowed to say this looks fantastic! [youtube]http://www.youtube.com/watch?v=T8x7qufHTdI[/youtube]
Tinker, Tailor, Soldier, Spy George Smiley (Gary Oldman) Featurette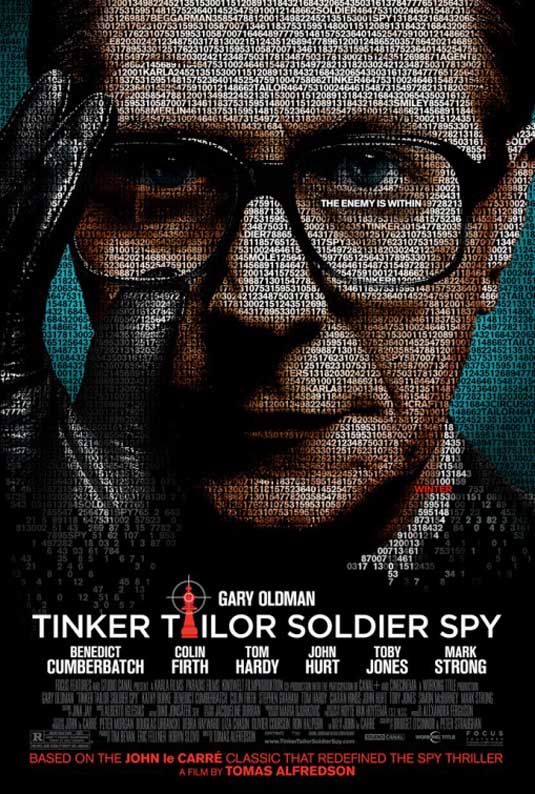 Tinker, Tailor, Soldier, Spy Poster