Movie Trailers
New Trailer for THE WALKING DEAD Season 3′s Second Half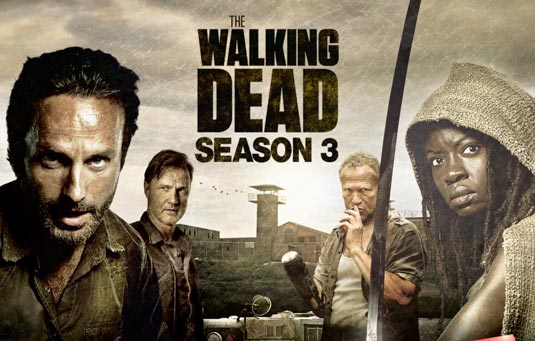 Excited for the return of AMC's The Walking Dead next month, are you? You're not the only one. Judging by the show's continually rising ratings, a lot of people will be holding their breath to see what happens with Rick and company when the Governor decides to bring the fight to the prison. I'm guessing lots of machinegun fire. And zombies. Lots of zombies, perhaps?
I bet y'all also have some questions, like: How will the Dixon brothers survive the mess they're currently in? Will Glenn regress or man up after his encounter with Merle? Will Michonne finally develop an actual personality? How much more badass can little Carl possibly get? How is the Governor's vision now that he only has one eye? And perhaps, most important of all, will Andrea finally get her head out of her ass or is the show determined to make her the new Lori?
All those questions, hopefully, will be answered when the show returns on February 10th, 2013. Until then, check out the new trailer:
The Walking Dead Season 3 stars Andrew Lincoln, Laurie Holden, Steven Yeun, Chandler Riggs, Norman Reedus, Melissa McBride, Lauren Cohan and others.