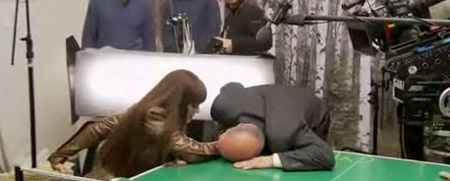 Take a look at a new, the 8th of 12, "Watchmen" featurette titled "Girls Kick Ass." Today's video journal focuses on the girls of Watchmen Laurie Juspeczyk – Silk Spectre (Malin Akerman) and her mother Sally Jupiter – the first Silk Spectre (Carla Gugino).
In this video you can see some of the mother – daughter sequences in Jupiter's Florida home and Akerman's fight scene in the jail.
"Watchmen" is directed by Zack Snyder and written by David Hayter and Alex Tse.
The movie will hit theaters on March 6th, 2009.