Golden Globe Awards
Nicole Kidman, Sam Worthington, Steven Spielberg Presenters For Golden Globes 2010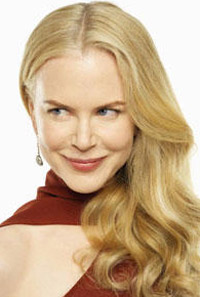 Nicole Kidman, Steven Spielberg and Sam Worthington have been added to the list of presenters for the 67th Annual Golden Globe Awards.
They join previously announced presenters Jennifer Aniston, Halle Berry, Colin Farrell, Matthew Fox, Julia Roberts and Mickey Rourke.
Robert De Niro and Leonardo DiCaprio will present the Hollywood Foreign Press Association's Cecil B. DeMille Award to Martin Scorsese for his "outstanding contribution to the entertainment field."
The show, which will be hosted by Ricky Gervais, will be broadcast live coast to coast (5 to 8 pm PT, 8 to 11 pm ET) on NBC from the Beverly Hilton January 17, 2010.
"The 67th AnnuAl Golden Globe Awards" will be seen in more than 160 countries worldwide and is one of the few awards ceremonies that span both television and motion picture achievements.
173 live-action feature films (105 dramas and 68 comedies or musicals), 15 animated feature films, 133 television series (79 drama and 54 comedies), 33 mini-series or telefilms and a record 69 foreign language films were qualified for "The 67th Golden Globe Awards" consideration honoring 2009 achievements.
In addition, a record 103 songs were eligible for the Golden Globe for Best Original Song in a Motion Picture.
Nominations for the 67th Golden Globe Awards were announced on Tuesday, December 15, 2009.
The list of Golden Globes 2010 nominations you can check out here