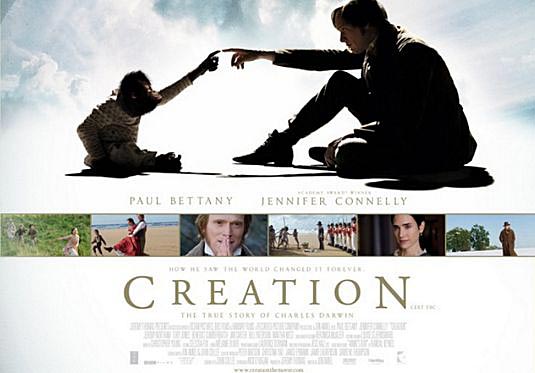 Today we have the trailer for "Creation" a biopic movie telling the life of Charles Darwin.
From director Jon Amiel (The Singing Detective, Entrapment) and writer John Collee (Master and Commander: The Far Side of the World) comes "Creation". A psychological, heart-wrenching love story starring Paul Bettany (A Beautiful Mind, Master and Commander: The Far Side of the World) as Charles Darwin, the film is based on "Annie's Box," a biography penned by Darwin's great-great-grandson Randal Keynes using personal letters and diaries of the Darwin family. We take a unique and inside look at Darwin, his family and his love for his deeply religious wife, played by Jennifer Connelly (A Beautiful Mind, Requiem for a Dream), as, torn between faith and science, Darwin struggles to finish his legendary book "On the Origin of Species," which goes on to become the foundation for evolutionary biology.
The film co-stars Toby Jones (Frost/Nixon, Infamous) and Jeremy Northam (Gosford Park, Amistad), and was produced by Jeremy Thomas (The Last Emperor, Sexy Beast) at Recorded Picture Company with BBC Films and Ocean Pictures.
"Creation" hits theaters on January 22, 2010.
[youtube]http://www.youtube.com/watch?v=u7X33g6eoOc[/youtube]