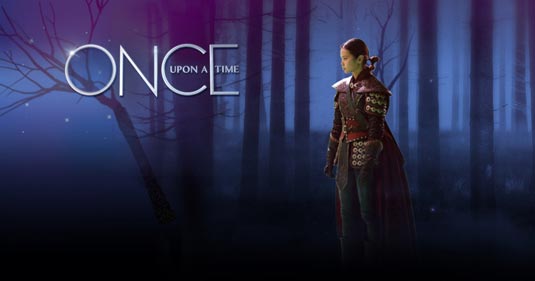 Remember the Disney's 1998 animated feature, Mulan, and its namesake protagonist? Well, she is another fairy tale character (we wrote about that a while ago) to appear in the upcoming second season of popular fantasy TV series,
Once Upon a Time
. This time, she will not be sweet but clumsy pretty-face – she's geared up and ready to do battle. "I go on a journey with Prince Phillip to find his princess, Aurora," teases Mulan's portrayer,
Jamie Chung
(Sucker Punch). "There's this evil spirit that's moving and my character ends up bonding with Sleeping Beauty. And as you've heard, Captain Hook is joining us." So might sword overpower hook? "Definitely," says Chung, who mastered her sword-wielding skills on ABC Family's Samurai Girl. "If you compare the size and length of my sword to his hook, who do you think has the longer reach?" That remains to be seen, and I'm sure that we're in for quite a few surprises in season 2, which premiers on September 30th, 2012 and stars
Ginnifer Goodwin
,
Jennifer Morrison
,
Lana Parilla
,
Josh Dallas
,
Raphael Sbarge
,
Robert Carlyle
and
Jared Gilmore
.