Movie News
How Much Would You Give for the Wookie Headpiece?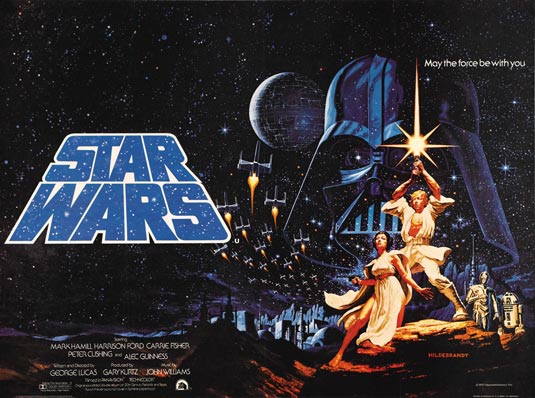 Some props really have stories to tell – especially if they had been used while legend was born. An original Star Wars Chewbacca costume headpiece has been most pricey at a weekend prop auction, while screen-used blaster rifle from the movie fetched $104,550 and the original poster art went for $73,800. A headpiece of Chewbacca used in the original Star Wars trilogy sold for $172,200 ($140,000 plus $32,200 buyer's premium) at Profiles at History auction. Hit the jump for more. The item also included signed photographs from Peter Mayhew, who played Chewbacca, and Stuart Freeborn, who designed the costume.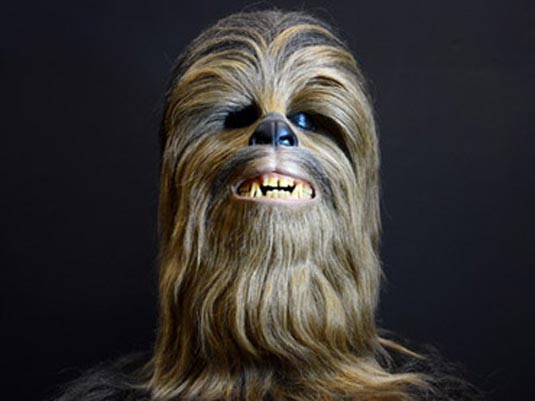 Profiles described it as a the finest "screen correct" Chewbacca headpiece in private hands. It comprises a screen-used full-head cowl finished with period-made facial pieces, like front jaw, nose, teeth and tongue. Other Star Wars items sold for high prices included a screen-used blaster rifle from the first Star Wars movie, which sold for $104,550 ($85,000 plus buyer's premium of $19,550). It is the first blaster ever offered for public sale that appeared on film. This particular model is one of two made with a Bakelite stock, like the one used in the scene in which Chewbacca helps break Princess Leia out of jail (though it is unknown if this is the one used by the Wookie). Some wealthy, lucky collector also snatched the original concept art for the famous poster used in the first Star Wars movie George Lucas made, for $73,800 ($60,000 plus $13,800 for the buyer's premium). You can view it below.
The poster was drawn by Tom Jung, who worked for the advertising agency Smolen, Smith and Connolly and was already well known for his work on the Dr. Zhivago poster. Jung himself called the famous image of the cross formed by Skywalker's sword in front of a ghosted image a good illustration of the movie's good vs. evil theme. As much as I love Star Wars, I wouldn't have anything except for kidney to give for, say, original R2 unit or Anakin's lightsaber. Or some of that gorgeous Leia's and Padme's jewellery or the poncho-thingy she wore when first meeting Anakin or clone/storm trooper armour or Vader's original mask… sigh! I'm not sure if my poor kidney could even be worth the price of those… Heck if I sold my entire self into slavery, I couldn't cover the price! And you? What would you like to be a proud owner of?