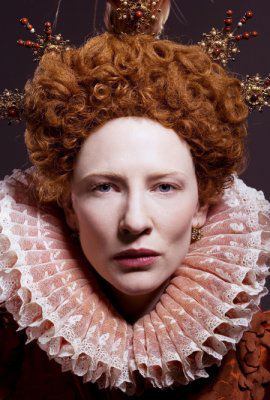 The nominees in this category were: 'Across the Universe', 'Atonement', 'La Vie en Rose', 'Sweeney Todd' and 'Elizabeth: The Golden Age'.
The first Elizabeth movie also earned an Oscar nomination in 1999, but ultimately lost out to Shakespeare in Love.
The costumes in both Elizabeth movies were designed by Alexandra Byrne.
For a second time, costume designer Alexandra Byrne has dazzled moviegoers with her lush fabrics and vibrant colors to create the regal fashions of the times.
These costumes are magnificent. The brilliant colors and pleasing shapes, especially when paired with Elizabeth's (Cate's) pale skin and bright red hairpieces.
Alexandra Byrne truly made creations fit for a queen.
Check out the creations from Elizabeth: The Golden Age: