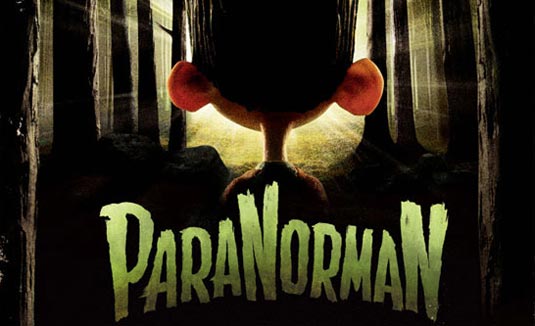 The first teaser poster for the stop-motion animated zombie  film
ParaNorman
has been sent out online. The film comes from the animation studio LAIKA (stop-motion studio behind
Corpse Bride
and
Coraline
). Featuring the voices of Kodi Smit-McPhee, Anna Kendrick, John Goodman, Jeff Garlin, Leslie Mann, Casey Affleck, and Christopher Mintz-Plasse, ParaNorman centers on a boy whose ability to commune with the dead when his town comes under siege from zombies, ghosts, witches, moronic grown-ups, and a centuries-old curse. Here's the official synopsis from ParaNorman:
In the comedy thriller, a small town comes under siege by zombies. Who can it call? Only misunderstood local boy Norman (voiced by Kodi Smit-McPhee, LET ME IN), who is able to speak with the dead. In addition to the zombies, he'll have to take on ghosts, witches and, worst of all, moronic grown-ups, to save his town from a centuries-old curse. But this young ghoul whisperer may find his paranormal activities pushed to their otherworldly limits.
ParaNorman
, directed by Sam Fell and Chris Butler, from Butler's original screenplay, comes to theaters August 17th, 2012.