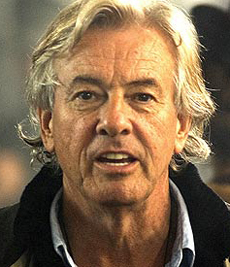 Basic Instict director Paul Verhoeven is quite busy man.
He already has that The Hidden Force project bookmarked, and now it looks that another project will go first, and that new project is something titled Eternal.
We have some interesting details about the upcoming Verhoeven story, so make sure to check out…
Eternal centers on "..a married recovering alcoholic who helps a woman threatening to jump off the Golden Gate Bridge.
They end up in bed, and in a torrid sexual affair. When he gets home, he's confronted by his wife and a private investigator, with photos spread across a table.
He thinks he's busted, but the photos that should have shown him in the clinches with his mistress instead show him alone, drinking alcohol. He initially questions his own sanity, but progressively figures out that this temptress is a ghost who is after his soul."
The script is written by David Loughery (Obsessed).
In addition to Verhoeven directing, Richard D'Ovidio (Exit Wounds) will do a rewrite. Eternal will be produced by Kimmel, John Penotti (Greene Street Films), Peter Block (A Bigger Boat), and Charles Segars (Sparkler Entertainment).
Production is targeted to start next summer.
With every new detail about Eternal we'll be back!