Movie News
Paula Patton Joins MISSION IMPOSSIBLE 4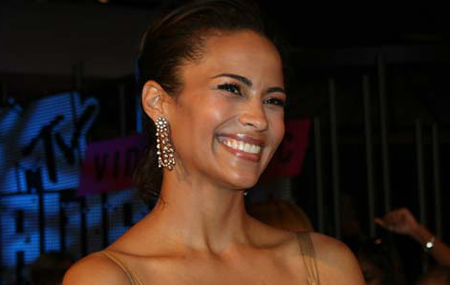 Few days ago we had
a little chat
about new
Mission Impossible
, so you already know that
Lauren German
(Hostel: Part II),
Paula Patton
(Precious) and
Kristin Kreuk
(Smallville) were all in the running for the role of a young female operative. Today, we're here to announce that Paula Patton is the lucky winner! So, still nothing new about this project, but at least now we know that Patton will play "a young operative who works with
Tom Cruise
's Ethan Hunt character." We previously reported that
Jeremy Renner
has joined the movie, and the word is that Renner will play a younger agent being mentored by Ethan Hunt, played, of course, by Tom Cruise. From there, subsequent movies in the franchise will star Renner with Cruise appearing in a supporting role. There were talks early on in the development of the movie that the film would introduce a younger agent so when Cruise left the franchise, they could reboot with a new version of Ethan Hunt. And, at the end, just in case you forgot, the film will not be called Mission: Impossible IV, but we don't have new title yet. Production is scheduled to begin this fall, with
Brad Bird
directing the $150 million sequel, which will be co-financed by Paramount and David Ellison's company Skydance Productions. With every new detail about this project, we'll be back!