Movie News
PIRATES OF THE CARRIBEAN 4 Without Director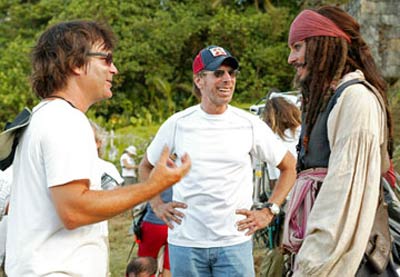 Keira Knightley said she had "completely fantastic experience" with Pirates but "it's time to do different things." Now "Pirates of the Caribbean" director Gore Verbinski tells the same.
"I had a fantastic time bringing Pirates to life, and I am eternally grateful to Jerry, Johnny and the rest of the creative and production team. I'm looking forward to all of us crossing paths again in the future."
Verbinski has informed Disney and producer Jerry Bruckheimer that he will not be directing the fourth installment of the "Pirates of the Caribbean" franchise. Instead, Verbinski will be moving onto the live-action adaptation of the bestselling video game "BioShock" that has a John Logan script. The movie is expected to begin production in 2010. The "Pirates of the Caribbean" sequel is in development but not yet greenlit. Nobody knows how Verbinski's decision will affect the movies' schedule. Verbinski is still working with Johnny Depp, though. He has been directing "Rango," a CG-animated film for Paramount Pictures, with Depp voicing the title character.