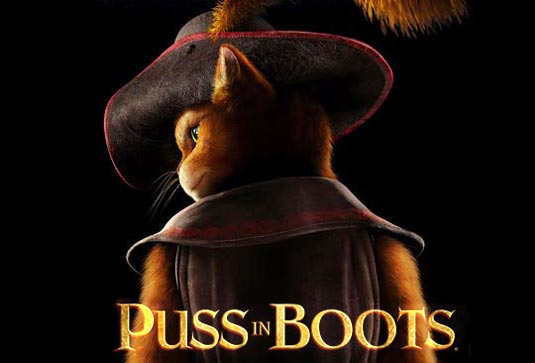 DreamWorks Animation has released the teaser trailer and poster for the upcoming Shrek spin off Puss in Boots, starring the voices of Antonio Banderas, Salma Hayek, Zach Galifianakis, Billy Bob Thornton, Amy Sedaris, and directed by Chris Miller.
The 3D, animated movie centers on the quest of Puss (Banderas), the "street-savvy" Kitty (Hayek), and the "mastermind" Humpty Dumpty (Galifianakis) to steal the famed goose that lays the golden eggs.
Puss in Boots is set to hit 2D, 3D and IMAX 3D theaters cinemas on 4th November 2011.
Puss in Boots Poster