Movie News
Rachel Weisz as Evil Witch in Oz, The Great and Powerful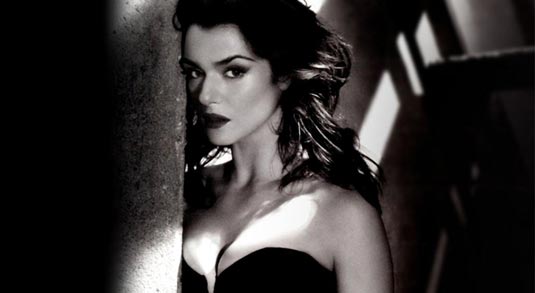 Oz, The Great And Powerful, now even more powerful than ever! Why? Well, because we just learned that lovely Rachel Weisz is in talks to play one of the wicked witches in the upcoming Disney's Wizard Of Oz prequel that we already wrote about.
Definitely an interesting choice for director's Sam Raimi new story that will follow:
"… a young illusionist with a grandiose attitude who is forced to flee a traveling circus. His hot air balloon is swept up by a tornado to the land of Oz, which is run by two magical wicked witches. One can only assume that he then somehow takes control of Oz setting the stage for Dorothy to show up and tell him there's no place like home."
So, by now you already know that James Franco stars as "a traveling snake oil salesman and illusionist with a grandiose attitude, while Mila Kunis is set to play Theodora, a good witch whom Evanora coaxes into turning evil after she is rejected by Franco's character.
Of course, this actually means that (if negotiations work out) Weisz and Kunis are going to be sisters on a big screen, because Weisz is now in talks to star as Evanora, a wicked and powerful witch who is set on obtaining control over the land of Oz.
Yet to be cast is the third sister, Glinda, the Good Witch of the North, and as you already know, Olivia Wilde, Amy Adams, Kate Beckinsale, Keira Knightley and Rebecca Hall are all on the shortlist for the remaining two sisters.
As usual, we'll keep an eye on any update, so make sure you stay tuned!