Movie News
Ralph Fiennes As Hades In Clash of the Titans Remake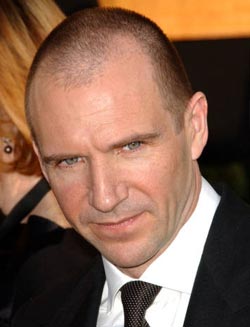 Ralph Fiennes is in negotiations to star as Hades, the lord of the underworld, in Louis Leterrier's the Greek epic "Clash of the Titans" remake for Warner Bros. But Fiennes' involvement in "Clash of the Titans" isn't exactly confirmed.
If he signed on, Fiennes would join a cast that includes Sam Worthington as Perseus, Gemma Arterton as Perseus' love interest Io, Mads Mikkelsen as Draco and Alexa Davalos as Andromeda.
This is a sign that this remake is a far departure from the original, since Hades as well as Goddes Io weren't in original 1981 version. The original film directed by Desmond Davis was the 11th highest grossing film of 1981 in the US.
Liam Neeson has signed on to portray the Greek God Zeus – Hades' brother and father of Perseus – the wise and mighty king of the gods who was portrayed by Laurence Olivier in Davis's 1981 film. But Neeson's status is unclear following the death of wife Natasha Richardson.
"Clash of the Titans" which will be directed by Louis Leterrier who previously worked on "The Incredible Hulk," "Transporter 2," and "Danny the Dog" begins shooting in the UK later this month and is currently scheduled for a March 2010 release date.