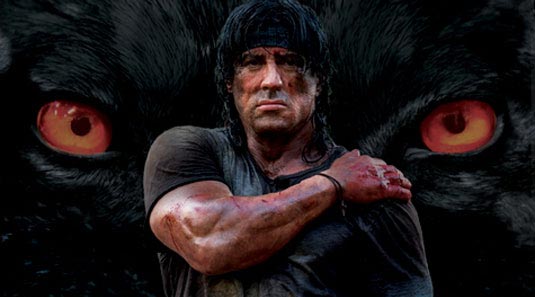 There's one thing you just have to love about Sylvester Stallone. Every single time when we forget about his future projects, he jumps in with some new, crazy update on Rocky, Rambo, Expendables or whatever and we immediately start talking about his weird action plans.
I'm telling you guys, it works every time!
Today we're here because Stallone revealed that Rambo 5 is still in the works. Can you believe that? Just when we thought Rambo is dead, Stallone says:
"I'm dying to do another 'Rambo'" and adds: "He's in Arizona on the border. It will involve him going into Mexico. I don't think Rambo likes Mexicans."
So, I guess now we'll have to wait for Stallone to finishes his work on The Expendables 2 and then – it's Rambo time! But don't worry guys, it looks that it will be the last one!
After all, the only guy who can actually kill Rambo is Stallone.