Movie News
Randall Wallace To Rewrite McG's 20,000 Leagues Under the Sea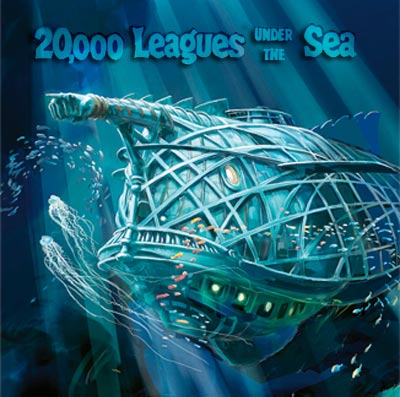 We already know that McG will direct "20,000 Leagues Under the Sea: Captain Nemo" for Disney but the news is that the Oscar nominated writer Randall Wallace ("Braveheart," "The Man in the Iron Mask," "Pearl Harbor," "We Were Soldiers") will rewrite the script penned by Justin Marks ("Street Fighter: The Legend of Chun-Li") and Bill Marsilii ("Deja Vu").
This new adaptation of Jules Verne's classic "20,000 Leagues Under the Sea" will tell the origin of Captain Nemo and his submarine warship, the Nautilus. Nemo is a mysterious but noble antagonist in the book, a scientific genius with a thirst for knowledge and a desire for revenge against the forces of imperialism.
The 1954 original "20,000 Leagues Under the Sea" was the first live-action film made by Walt Disney, who famously bet his studio on a movie best remembered for the giant squid scene. It became the second-highest grossing film that year and won three Oscars. Captain Nemo played by James Mason and Ned Land by Kirk Douglas.