Movie News
Ray Winstone Joins Dwarfs for Snow White and the Huntsman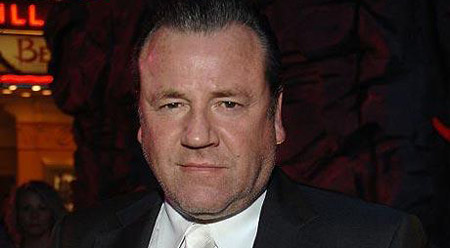 Snow White and the Huntsman update, and as you already see in our title, it's time to complete our dwarfs-list!
So, check it out, according to the latest reports, Ray Winstone has signed on to play one of the seven dwarves in the upcoming Universal's project that we already wrote about.
He will join quite interesting cast list, and for the complete list you'll have to check out the rest of our report.
So, as we previously reported, the list of dwarfs goes like this! Ian McShane will star as Caesar, the eldest.
The angry one aka Nero is Stephen Graham, Eddie Izzard is Tiberius, the biggest and burliest, Bob Hoskins will be the blind Constantine.
Toby Jones will star as the timid Claudius, while above mentioned Ray Winstone and Eddie Marsan are on board to play the twins Trajan and Hadrian.
The main cast includes Kristen Stewart as Snow White, Charlize Theron as Evil Queen, Chris Hemsworth as the huntsman and Sam Claflin, who will play Snow White's Prince.
Director Rupert Sanders is in charge for the adaptation which is a revisionist take on the fairy tale and features Snow White as a princess who escapes her evil stepmother with the help of a huntsman who was to have killed her but now trains the princess to survive and fight back.
Movie starts shooting this August, and is scheduled to open on June 1, 2012.