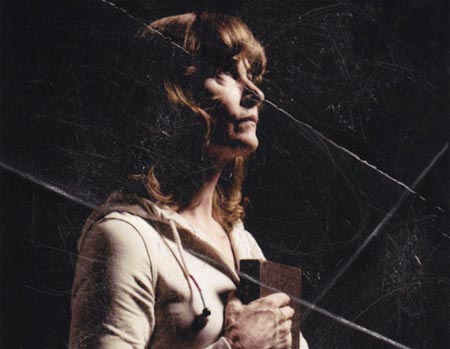 Kevin Smith has released the sixth poster through an auction for his upcoming horror movie Red State, which features Melissa Leo's character, Sarah.
Due in theaters next year, the film focuses on a group of rebels who fight against extreme fundamentalism in Middle America and will make you yell before it makes you laugh. With the film being totally indie, Smith used the internet for an open approach to promote the film. He already announced that Red State would be in the Sundance Film Festival in the non-competition section.
The winner is with Ma' Meatloaf bid of $1,000 to actress Eliza Dushku's THARCE-Gulu cause in less than 30 minutes. Dushku is trying to raise $30,000 before her 30th birthday on December 30 to acquire the land to build a comprehensive recovery center for former child soldiers in Gulu, Uganda.
If you would like to donate, click here to help Dushku's cause.
The movie stars Kerry Bishe , Michael Angarano, Kyle Gallner, Stephen Root, Melissa Leo, Michael Parks, John Goodman and Ralph Garman.
Red State comes to theaters in 2011.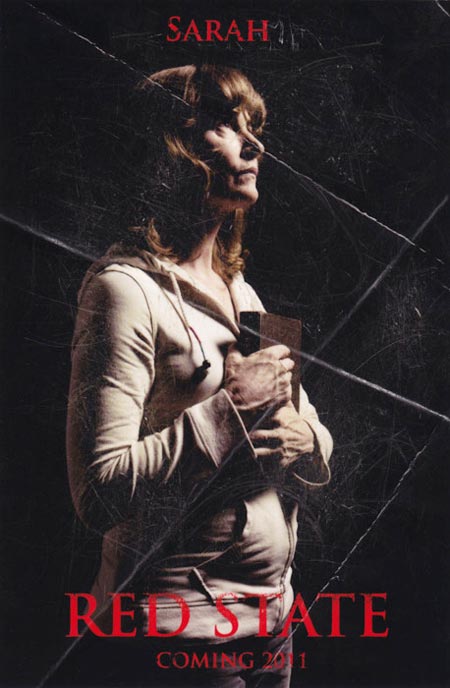 Red State Poster : Sarah