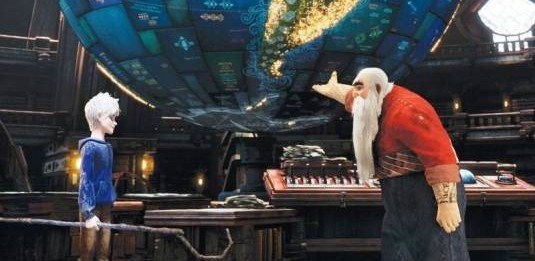 I can feel it… in my belly!
That's such a logical thing to say when you're Santa Claus, right? Cool new TV spot for the upcoming
Rise Of The Guardians
movie is here guys! The team behind this magical adventure, directed by
Peter Ramsey
, promise us only one thing – this is going to be epic! So, let's give them a try… The same old story of Santa Claus, the Easter Bunny, the Tooth Fairy, the Sandman, and Jack Frost. Well, not exactly! This time, Guardians must join forces to protect the hopes, beliefs and imagination of children everywhere. Why? Because that evil spirit Pitch wants to take over the world! Funny guy, he really thinks that's possible when all above mentioned legendary characters with extraordinary abilities are here to protect us?
Keep dreaming, Pitch!
Chris Pine
is Jack Frost ,
Alec Baldwin
is North aka Santa Claus,
Hugh Jackman
is Easter Bunny,
Isla Fisher
is Tooth aka The Tooth Fairy, and
Jude Law
is the Sandman.
Rise of the Guardians
is set to open in 3D on November 21st, 2012.