Movie News
Rob Marshall Confirmed To Direct Pirates Of The Caribbean 4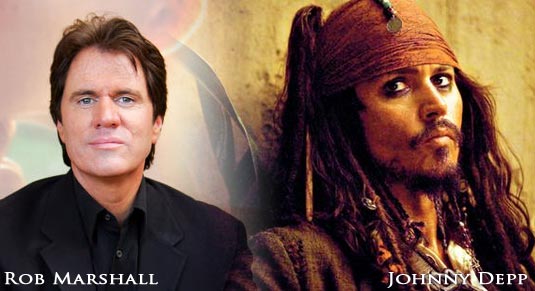 Rob Marshall (Memoirs of a Geisha, Chicago) confirmed that he'll be working for Disney / Bruckheimer to bring us Pirates of the Caribbean 4 which is entitled "Pirates of the Caribbean: On Stranger Tides"
After a recent screening of Marshall's upcoming musical "Nine", remake of Federico Fellini's classic 8 1/2, host Nora Ephron asked him about his next project, to which Marshall replied that he will helm "Pirates of the Caribbean 4."
"You know, it's something that I was offered and never in the world thought I would do but then I was like 'why not?'," he said. "I'm doing Pirates of the Caribbean."
Marshall also directed "Chicago" in 2002, which won six Oscars and was nominated for seven more.
Pirates 4 is to be loosely based on the book On Stranger Tides by Tim Powers, which was optioned by Disney many years ago. The plot of the novel follows a puppeteer named John Chandagnac who, in an effort to recover money stolen from his uncle, sails for Jamaica. When pirates attack the ship, he is forced to join their crew and become the pirate Jack Shandy. Shandy struggles to accept his new life as he is transported to spectral lands by Blackbeard and Voodoo magicians in search of the Fountain of Youth.
Pirates of the Carribean is set to appear in theaters during the Summer of 2011.