Movie News
Sam Mendes Explains Why PREACHER Feature Never Happened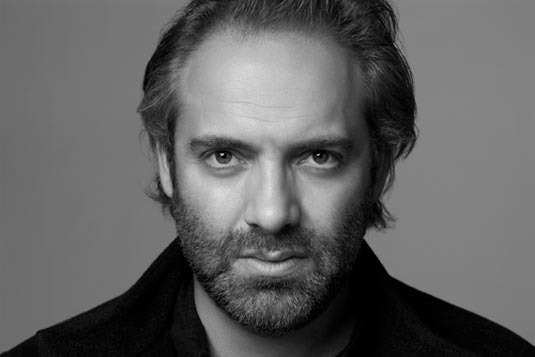 After 2009′s Away We Go,
Sam Mendes
took a little bit of his sweet time in choosing his next picture — which, as we all know now, turned out to be Skyfall. But during that gap, there were other projects he almost wound up helming. One was the titular
Preacher
, which Mendes had actually been attached to in 2008 before he dropped out to pursue Bond instead (Damn!). Now, for those of you who don't know, Preacher is a graphic novel written by
Garth Ennis
, cover art done by
Glenn Fabry
and art (pencils and colouring) by
Steve Dillon
– and to this day one of my personal favourites. It was published in 75 issues in total, by Vertigo (an imprint of DC Comics). The story follows a disgruntled Southern preacher, named Jesse Custer, who was accidentally possessed by the creature named Genesis (an AWESOME plot, trust me – but if I say more, I'd have to bother with marking spoilers) while giving a sermon, which caused instant-death for his entire congregation and needless to say, levelled the church to the ground. After which he sets out, with unlikely companions, to grab the God by the b*lls and get the answer to some of the questions. Literally. I highly recommend it to everyone who was shameless enough not to read it already, heheh. Anyway, while doing press for Skyfall, Mendes explained what happened with that project in an interview with
Collider
, during which he dismissed the possibility of his returning to the comic book adaptation (now that is NOT nice of you, Mr Mendes, not nice at all!):
"It's off my radar because the muscle that I wanted to kind of flex, the urge to do something like that, went into Skyfall," he said. "For a while I wanted to do something on a bigger scale, I wanted to try and tackle a movie that wasn't entirely real and I wanted to see whether I was capable of directing action, so I feel like I've done a lot of it in this movie."
The bigger issue, though, may be that Mendes never quite figured out how to make Preacher work:
The other problem was I could not find a way of making Preacher—tonally it's a very difficult thing to make work, and there's a reason why it's struggled so much. It's a brilliant graphic novel, I loved it, but a lot of it takes place in the real world and we're surrounded now by fantasy and superhero genre pictures which are full of eye candy. And actually, Preacher is much more real world, it's more of a Southern Gothic with elements of the fantastic in it; it's a quite difficult thing to balance. So it wasn't just that I sort of walked away from it because they wouldn't pay for it or anything like that, it was because I couldn't really make it work, I couldn't find a way of defining what it was onscreen. My strong suspicion is someone will come along who has a really good take on it and is able to do it.
Hopefully, some time soon, there WILL be someone who will be able to make it work, and make it work perfectly – it would be a real shame if this one hadn't made it to the big screen. Oh, btw. if you've read the comic, which actor falls to your mind first for the role of Jesse?