Movie News
Sam Rockwell in Talks to Star in Better Living Through Chemistry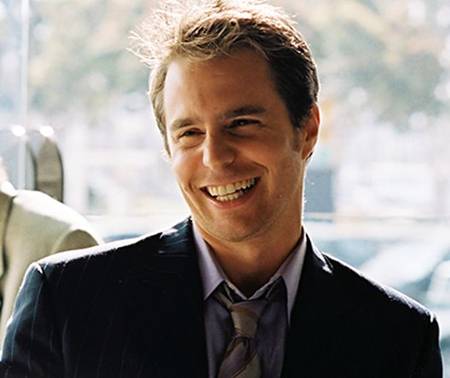 What is
Jeremy Renner
's loss could be
Sam Rockwell
's gain, which isn't a bad thing. Something had to break after landing an Oscar nomination for his role in The Hurt Locker. Renner attached himself to several tentpoles with Mission: Impossible – Ghost Protocol being the biggest. And something in his schedule had to give and that's become an indie comedic thriller
Better Living Through Chemistry
. Logically, the torch has been passed on to an equal and dear friend of his,
Sam Rockwell
. The thesp would play
a meek, small-town pharmacist stuck in a loveless marriage who rediscovers himself by starting an affair with a trophy wife, to be played by Jennifer Garner. After she introduces him to the pleasures of prescription drugs, things spin out of control when they begin plotting to kill her husband.
Michelle Monaghan
continued negotiations to co-star as Rockwell's wife, while
Judi Dench
already signed on and will serve as the film's narrator. Geoff Moore and David Posamentier are making their directorial debut with the indie film, and also co-wrote the script. The project is being produced by Occupant's Joe Neurauter and Felipe Marino. Rockwell turned in one of his best dramatic performances in Conviction and before that starred in Iron Man 2. He will be seen next in supporting role in Jon Favreau's
Cowboys & Aliens
as well as  David Gordon Green's Jonah Hill comedy
The Sitter
, a remake of the '80s cult classic Adventures in Babysitting, which 20th Century Fox releases Dec. 9. I think Rockwell is a pretty good actor all around, but this movie sounds like it would be perfect for him because it's the story of an edgy comic thriller. I am not huge fan of Garner, but she might surprise us and do a good job. Stay tuned and check out the trailer for Conviction, the film based on a true story of a sister's (Hilary Swank) unwavering devotion to her brother (Sam Rockwell) arrested for murder and sentenced to life. [youtube]http://www.youtube.com/watch?v=NrPtr0aQx3s[/youtube]
Conviction – Official Trailer
Source: Variety